Behavioral Health Services
Get the care and support you need
AID Atlanta offers outpatient behavioral health services including mental health assessments and therapy for adults.
We understand that caring for one's mental health is as important as caring for your physical health.
Our goal is to respect the individual and offer services in partnership with each client to address their needs. We have a caring team ready to assist you. We want to be a viable partner with you in your behavioral health treatment in order to help you to live successfully with HIV, as well as help you to improve your quality of life.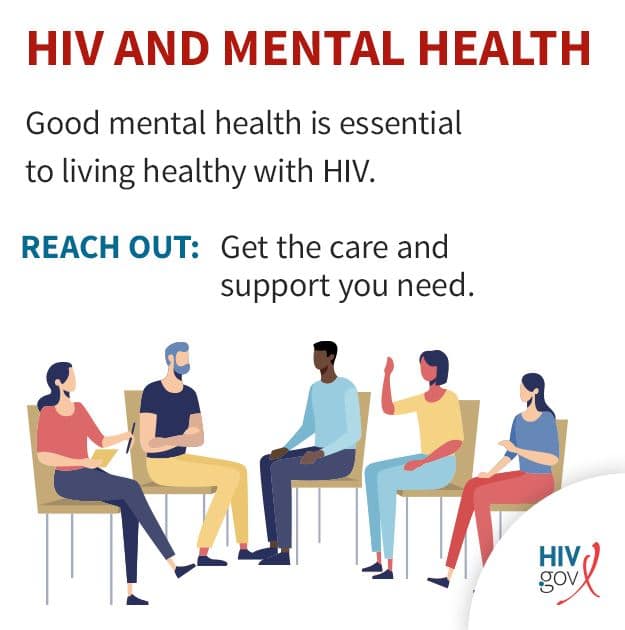 Mental Health Therapy helps with:
Feel stronger in the face of challenges
Change behaviors that hold you back
Look at ways of thinking that affect how you feel
Heal pains from the past
Build relationship skills
Figure out your goals
Strengthen your self-confidence
Cope with symptoms
Handle strong emotions like fear, grief or anger
Enhance your problem solving skills
Currently, we are only accepting Ryan White eligible individuals.
AID Atlanta Behavioral health is currently providing phone and in-person appointments.
In-person appointments require adherence to AID Atlanta's COVID19 protocols.
The initial session is the time for you to start to share your story, talk about your goals and what you would like to change.
Another important aspect of the first session is deciding if we are a good fit. Do I seem like someone you can trust? We are establishing a relationship that will become the foundation of our collaboration.
Our team does not consist of psychiatric doctors. Many clients find medication is helpful, but many of them also progress well in therapy without medication.
If you would like to be evaluated for psychiatric medication, please call our information line for resources at 1-800-551-2728
If it is an emergency, please visit your nearest hospital or dial 911
My GCAL (Georgia Crisis and Access Line 800-715-4225) has experienced professionals who can assist you in a pinch outside your normal sessions. They provide text and chat capabilities on their MYGCAL APP available for Apple and Android.
Behaviorial Health
Self-refer form