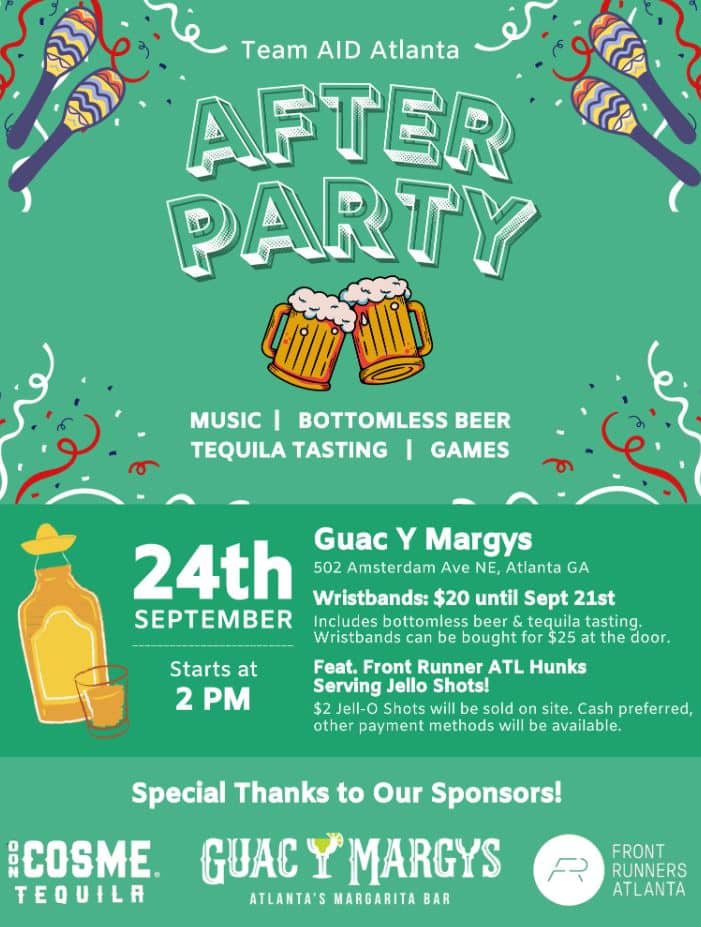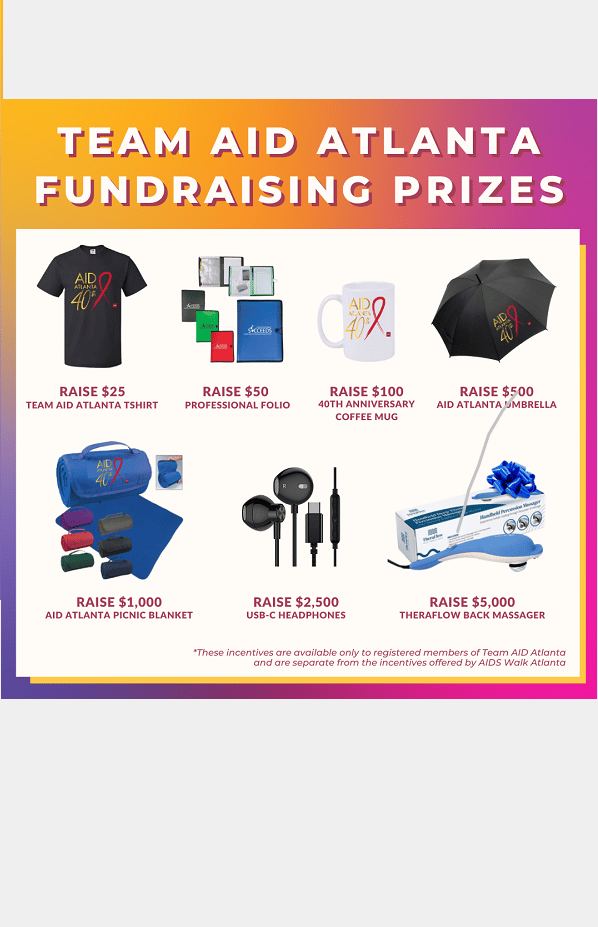 join us!
AIDS Walk Atlanta is this Saturday!
Don't forget funds raised by you for Team AID Atlanta will be matched dollar for dollar, will remain local, and will directly support AID Atlanta's life-saving work. 
For 40 years, AID Atlanta has offered education, awareness, testing, medical care, support, and advocacy to the community, and continues that vital work today. This year, we are all committed to bringing HOPE to Georgia – but HOPE NEEDS HELP!
You can celebrate AID Atlanta's 40th Anniversary by donating $40 to our AIDS Walk team today!
Consider the power your gift will have when it is doubled, thanks to AHF Pharmacy.
Your gift of $15 will become $30 and will help 2 AID Atlanta clients get much needed transportation to and from their medical appointment with their provider.
Your gift of $20 will become $40 and will help 2 AID Atlanta families buy groceries for a family meal.
Your gift of $40 will become $80 and will help cover the cost of 3 rapid HIV Antibody Tests provided to members of our community for free through AID Atlanta's Wellness Clinic.
All of us at AID Atlanta appreciate your support of our team and the clients we serve!
Click here for fundraising resources.