WE ARE OPEN IN OUR NEW LOCATION!
HIV/STI Testing Center Hours Monday-Friday 10 am - 6:30 pm
Need Directions? Click Here
Georgia AIDS and STI Info Line
A confidential and anonymous resource service. Our specialists provide accurate, current, and comprehensive information.
HIV & AIDS FAQs
Answers to common questions about HIV and AIDS, including transmission, risks and facts about treatment.

COME JOIN US AND LET YOUR VOICE BE HEARD!!
September 24, 2023 @ Georgia State Capitol - Liberty Plaza
Close to 1,000 bills have been introduced that threaten our freedom and seek to undo 70 years of progress.
The rights we hold dear could be erased. This country has never seen such blatant abuse of power against virtually every group - people of color, immigrants, women, LGBTQ+ communities, Jewish people, and more.
Click here to join us on September 24th.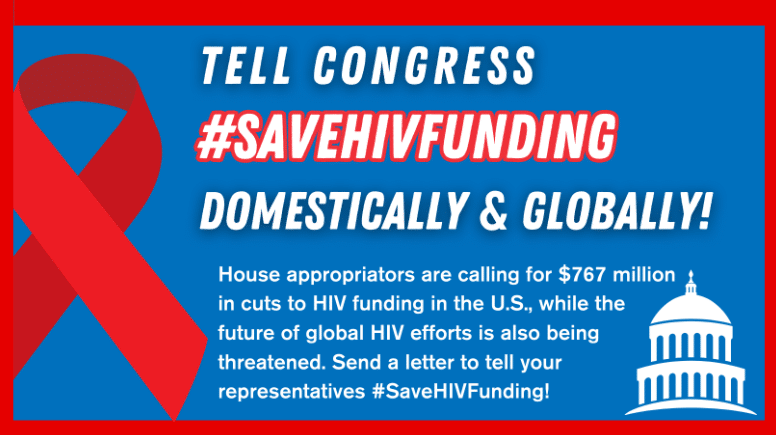 US funding has resulted in treatment access for well over 20 million individuals, including at least half a million Americans living with HIV who receive support annually, and saved over 25 million lives globally through PEPFAR. Domestic HIV prevention efforts have accelerated with the establishment of the first National HIV/AIDS Strategy in 2010 and the announcement of the Ending the HIV Epidemic initiative in 2019, resulting in a 16% reduction in new HIV infections since 2017 in America's most highly affected jurisdictions. If we maintain and expand HIV funding, we can finally bring the epidemic under control for all American communities and for communities around the world.
Congress must fully fund our domestic and global anti-HIV efforts. CLICK HERE to contact your members of Congress right now!
of funding
goes to our programs & services
patients
received clinical care for HIV
Help us in our mission to serve Atlanta
Get the latest AID Atlanta News & Updates in your inbox!
US funding has resulted in treatment access for well over 20 million individuals, including at least half…
September 24, 2023 – 12 noon @ Georgia State Capitol – Liberty Plaza Close to 1,000 bills…